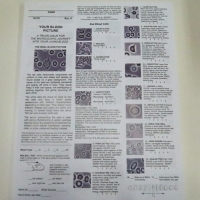 Live Blood Sheet /Tariff:490110 Origin:USA
SKU BSHEET
Product Details
Travelogue for the microscope journey into the living blood. An educational review sheet for clinicians, techs, tutors and others to share with their clients/students and begin pertinent dialogue about what it means to be healthy.
100 full color double sided sheets printed on 28lb premium paper.
This is a worksheet introduced in the Microscope & Health Foundations Workshop.
Save this product for later